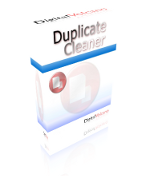 Long story short:
this article is about a program I recently found out about called Duplicate Cleaner (download
link
) a freeware program that scans your drives and picks out all the duplicate files, giving you the option of deleting them.
•The fastest free way to find duplicate files
•Award Winning
•Deep scan music tags - includes MP3, iTunes types and more.
•Delete, move or hard link duplicate files. Save disc space!
•Multiple language support.
•For Microsoft Windows 2000, Windows XP, Windows Vista and Windows 7.
•This Duplicate File Cleaner is
Freeware
!
Now, my Story for those so inclined to want to read it:
I am not, nor have I ever been or will ever be, a tech-expert. I did not go to the Faculty of Computer Science or Info Tech, I am what you might call a tech-savvy user.
In a nutshell, I google.
Like most out there, I've been bit by the download bug, and have downloaded GBs upon GBs of movies, series, music, programs etc. It has come to the point where I have downloaded so much that I need external storage. And worse! When it comes to music, I cant remember where I saved whatever I want to listen to, so I end up downloading it again!
Eureka have a great offer atm; a sexy, 1TB "plug-&-play" external hard-disk, for 28KD!
P&P means it does not need an external power supply, as the first generation of TB HDs did.
I say sexy coz the one I picked up was red, and it comes with a nice satchel to put the HD in, and it reminds me of Iron-Man (that red!) so I called the Drive "Jarvis".
Anyhoo, I digress.
My problem was when I put all my current clutter from my PC to my Jarvis, I found several duplicate files and was mentally taking note of where they were so I can delete em and save some space (coz trust me, 1TB is NOT a lot when it comes to me).
Whilst beginning this seemingly archaic method of file separation, i thought to myself, well isnt there a program that can do this for me? And go through my files and highlight the duplicates, instead of me doing it manually?
Ask and you shall receive! Thank you google.
Another nice program that cleans the arteries of your PC is
CCleaner
:
CCleaner is the number-one tool for cleaning your Windows PC. It protects your privacy online and makes your computer faster and more secure. Easy to use and a small, fast download.